Karting as an Extracurricular Activity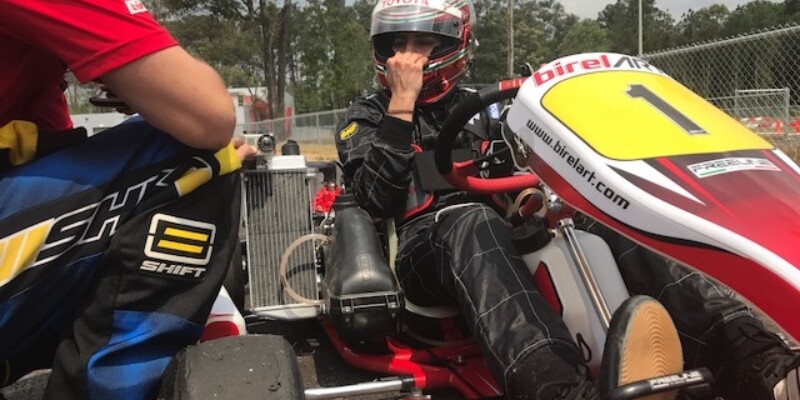 May 11, 2018
As the school year comes to an end, so do most of the school-sponsored extracurricular activities you rely on to keep your kids busy and out of trouble. As summer break approaches, you may be struggling to identify activities that will get your kids outside in the fresh air, will hold their interest, that they'll enjoy, that they'll tolerate as the mercury soars, and that they can pursue year-round.
After a while the old standbys (swimming, trampoline parks, waterparks, movies) lose their appeal. There are only so many camps and classes you can sign your kids up for. And, you probably prefer that they do something more productive than watching YouTube and playing video games. Fortunately, if you live in the Houston area, you have access to an outdoor activity that kids love – and that they'll actually learn from (without realizing they're learning!) This activity is high-speed karting!
Go Karting: Challenging and Fun for Both Mind and Body
Go karting, unquestionably, is one of the most physically and mentally demanding sports for kids and adults. That's right, racing is a sport just like baseball, football, and soccer. Not only does a kart driver need laser focus on the track, he or she also needs physical strength, primarily in the core and upper body. Kart racers pull more than two lateral Gs in the corners, so neck strength is important as well. Not to be mistaken for the bumper cars you'll find at carnivals and amusement parks, these racing karts hit speeds of 60 to 90 mph.
As with most sports, kart racers wear uniforms (driving suit, helmet, gloves, shoes, and chest and rib protectors — even in the Texas heat. They compete against others — often 20 to 40 other drivers.
Kart racers brave extreme conditions, ranging from 100-degree heat to freezing temperatures and pelting rain. In fact, kart drivers face conditions more challenging than those of racecar drivers. There is no cabin in a kart; drivers must have the physical and mental fortitude to be exposed to the weather, while maintaining focus.
Go Karting is The Real Deal
If you're looking for a fun way for your kids to kill an hour or two on a Saturday, there are plenty of opportunities to take them go karting. If you're looking for an ongoing activity that will build up their skills and confidence, and you are willing to commit to a training regimen to hone their kart racing skills, high-speed karting fits the bill.
Kart racers usually have several practice sessions, a qualifying race, and heat races before they even get to their Main Event races, which last about 20 minutes. Racers preparing for a race spend several days in a row on the track. Even when they are not on the track, they are expected to be preparing themselves mentally. Drivers must know when to pass, when not to pass, when to be aggressive, and when to back down. Again, kart racing is a sport of brains and brawn.   
Is Kart Racing the Right Extracurricular Activity for Your Kid?
If your family is not familiar with kart racing but you think it could be a great fit, the best advice is to start small: take a family outing to our Houston high-speed karting track to experience it in person. If your child (or you and your child) enjoy the experience, slowly build yourself up to kart racing in a competitive environment.
The sky's really the limit when it comes to how serious you take your sport. Just like there are rec divisions and select divisions of sports like baseball and soccer, there are club, regional, and national levels of kart racing competition. When you sign your kid up for Little League, you don't expect him to make the big leagues. Keep your expectations realistic for karting too; don't expect your kid to become the next Formula 1 World Champion (although you never know!)
As with any sport, approach kart racing with the goal to have fun and see what progresses. Visiting the track once or twice a week is a great start. Try your hand at competitive racing by signing up for as many club-level races as you can. If you start winning, move on to regional races. If you win or run at the front at the regional level, move up to nationals. If you are an all-in kart racer, you'll find the sport will occupy most of your leisure time. But, if you simply want to add another sport to your child's repertoire, you absolutely can balance kart racing and other competitive sports.
Summertime is the ideal time for you and your family to check out high-speed karting at our Houston kart racing facility and determine if it's a sport you or your kids wish to pursue competitively. There's one thing you can be certain of, your "research" at Speedsportz Racing Park will be an absolute blast! 
Call us at 866-607-RACE to get more information!