Go Karting Party
NORTH EASTERN HOUSTON GO KARTING PARTY
Speedsportz Racing Park, located just north of Houston in the Grand Texas Entertainment Park, is the ultimate party destination. Whether you are looking for the perfect venue for a birthday party, family reunion, bachelorette or bachelor party, end-of-summer bash, or just a place to get a few friends together—Houston's High-Speed Playground has got what you need!
BIRTHDAY PARTIES
The best place to host a birthday party is in North East Houston at the best kart racing complex in Texas, better known as Speedsportz Racing Park. Our park was created and developed by former professional kart racer Alan Rudolph. He has created the perfect place for teens and adults alike to come and enjoy themselves and learn a thing or two about kart racing! For birthday events, we have party rooms available for rent as well as food catering for you and your guests. We can accommodate parties 10 to 100-plus racers! Contact us today to get more information and book your go karting party.
---
Social Parties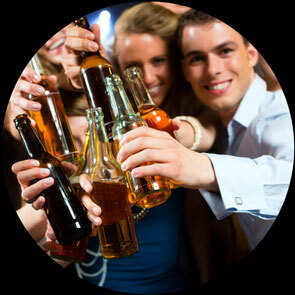 Contact our Group Sales Specialists today to schedule a Go Karting Party!
Call 866-607-7223 for pricing.
Optional Catering available for groups of 10 or more.
Upgraded Party Room available for $75 per hour.
All Racers must be at least 14 years old AND 60" tall.
Read all of our race requirements on our Kart Rentals page.

Parties less than 10 the best pricing is Three Races for $60!
Party Room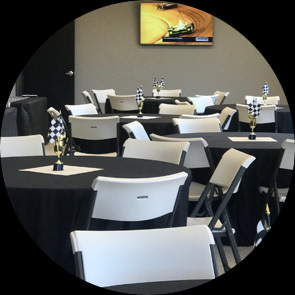 The Party Room Rental Rate is $75 per hour and is payable in advance.
Decorations are at your discretion.
---
Let us create an event your group will love!