Pro Track Open Wednesday - Sunday 10:00am to 6:00pm
Take it the Next Level
Both new and experienced kart owners are invited to join us on Houston's best performance race track at Speedsportz Racing Park! Get your membership today and start racing on our 0.8 mile Performance Track.
We also have garages and kart storage available for you to store your karts! Plus they are easy accessible for track time.
Speedsportz Racing Park has a full service Kart Shop on site to service karts or purchase fuel, kart tires, parts, etc. The Kart Shop is open Wednesday through Sunday from 10am to 6pm.
The Pro Track is Open Wednesday through Sunday 10am to 6pm, excluding holidays and special event closures.
Non-Members pay $75 per day.
Private Driver Coaching Available for $125/hour!
Must Schedule in Advance by Calling
832-432-4703
Membership
To get started, download the Track Membership Form.
Pricing
1st Family Member: $1300 per year
Each Additional Family Member: $300 per year (Family members must have the same address.)
Garage Renters will receive a 20% discount on memberships.
Kart Storage Customers will receive a 10% discount on memberships.
Includes
Unlimited practice when Pro Track is available
Discounted Entry Fees to all SRP hosted 'Club Level' Races
No Fee for Unofficial Practice Day(s) prior to Regional or National Races
Note: The Pro Track will occasionally be closed due to Corporate Events and Track Rentals.
Please visit our Calendar for current closures.
Garage Rentals
Premium (12x15): $3,350 per year
Standard (12x15): $2,900 per year
A rental contract and $200 damage deposit are required.
Kart Storage
$1200 per year
Storage of kart on single pallet in our Storage Garage.
Kart Prep available for a shop rate of $100 per hour.
Performance Track Map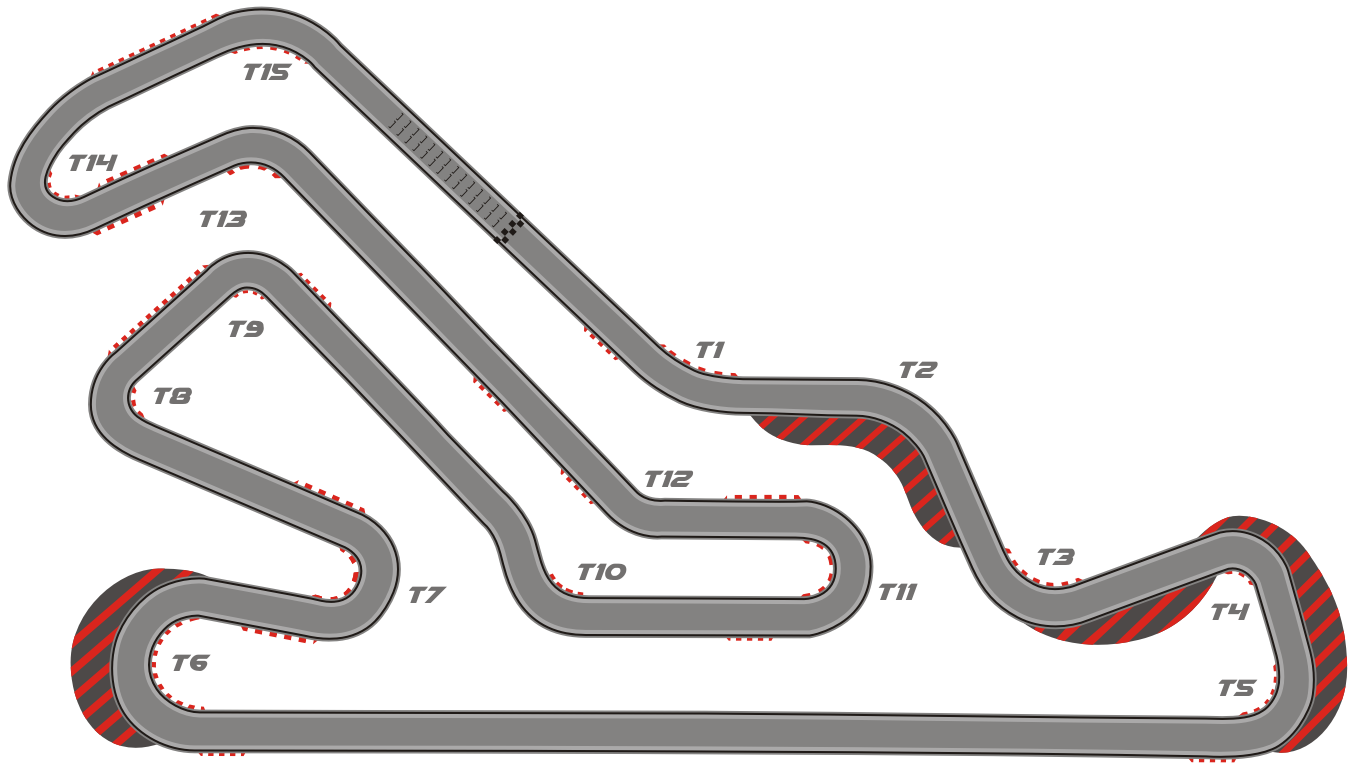 Rules & Regulations
Practice sessions will not be monitored; however, they will be broken into Kid Kart, Cadet, and Junior/Senior at our discretion.
Each session shall be 15 minutes in length, approximately.
Absolutely no fuel refilling in Pit Lanes or on the track.
Waste gas, oil, rags, and aerosol cans must be disposed of in the Safety-Kleen disposal bin.
You must keep the pit area and garage area clean and dispose of waste properly.
No staking in pavement.
Driving karts or any motorized vehicle in Pit Area of in front of the Garages is prohibited.
Any foul language or bad behavior will result in loss of driving privileges.
Complete Safety Gear is REQUIRED: Suit, Helmet, Gloves and Shoes for all members; also includes Chest Protector and Neck Collar for Kid Karts and Cadets. Neck Collars are strongly recommended for all classes.
Any driver with less than 5 club races (at any track) must wear a black "X" on back of their Helmet and Rear Number Panel.