5 Reasons Why Karting is Better Outdoors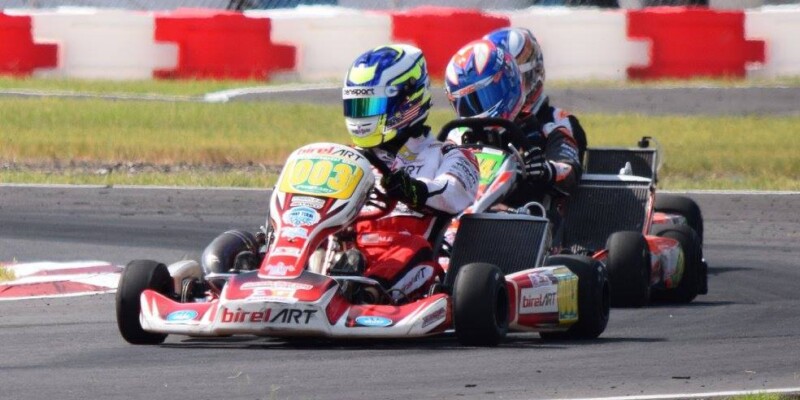 January 24, 2018
Do you have an unbridled need for speed (but the smarts to know it's not smart to meet that need on the open road)?

Do you have an undeniable competitive streak (even when you're just "playing for fun")?
Do you TiVo NASCAR?
Do you (or would you love to) tailgate at the nearest race track?
If you answered yes to any of these questions, here's another question for you: Have you discovered the crazy thrill of go-karting? We're talking about real karting. Adult-oriented karting – not operating bumper cars for kids. Real karting takes place outdoors on real tracks - not in climate-controlled rooms. Outdoor go-karting is not about ramming into competitors – in fact, there's an element of danger that makes it all the more appealing to adrenaline junkies! If you've gone go-karting before but haven't put pedal to metal on an outdoor track, you have not really karted! Here are five reasons why karting is always better outdoors.

The Weather Shapes the Experience. You can be certain that every outdoor karting experience will be truly unique, because the conditions outdoors will vary. Here at Speedsportz, Houston's premiere outdoor karting facility, we race karts rain or shine. Some days you'll battle the elements and feel the sting of rain hitting your body as you race around the track. Other days you'll feel the warm sun on your face … or bundle up to keep your body heat in. It's not artificial. It's real! And, each race experience is unique.
The Experience is Legit. Outdoor karting is the polar opposite of bumper karts or indoor go-karting. It is intense, high-speed racing. Our carts top out at an impressive 45 mph. You may not consider that fast for a passenger car. But when there's nothing between you and the wall but a metal cage, 45 mph suddenly feels like 105 mph.
You Actually Need to Have Skills. When you go-kart in an artificial environment, there's no real risk involved. Those indoor tracks are lined with rubber bumpers, so you'll stay on the track no matter what. Speedsportz is a strictly 12-and-up venue because real karting is risky. If you miss a turn or over-correct, your kart will fly off the track! (That's why we have strict safety protocols in place and require all riders to wear DOT-approved full-faced helmets with visors.)
You Can Have Timed Races with Other Riders. If you thrive on competition, you'll love our live timing capability. We store your results so you can work to improve your time during future visits. We'll even email you your results after your races so you can post them on social media!
Outdoor Tracks are Ideal for Team Building Sessions. Want your employees to gel together as a team (and actually enjoy themselves in the process?) Speedsportz is the ideal venue! Our track is outdoors, but we've got two indoor facilities, equipped with large-screen TVs, that can accommodate large group meetings or other various corporate events.
We know you're intrigued, and we would love to show you just how exciting real, outdoor karting is! Check out Speedsportz' location (that's just north of Houston and HWY 99) and hours here, then come see us – rain or shine!