Karting Clinic - Two Days or Three Days
Two Day Karting Clinic: $1,249
Three Day Karting Clinic: $1,949
Utilizing 125cc Rotax TAG Karts for participants 16 and older

Contact us for info on our Junior Karting options for ages 5 to 15 years
Book Your Course Now! 832-432-4703
This Alan Rudolph Racing Academy (ARRA) karting course takes you from a beginner to an experienced kart driver in a short period of time. Please note that this course is catered to each individual and will focus on the particular areas you may need assistance with.
If you choose the Two-Day Advanced Karting Clinic, you schedule will be as follows:
Day 1 will be the same format as the Advanced Karting One-Day course.
Day 2, you'll trade-in your driver suit for a pit apron and tear into the kart. During day two of the karting clinic, you'll learn how to maintain race karts -- including prep for races, chassis tune, and engine maintenance and rebuilding.
If you choose the Three-Day Advanced Karting Clinic, your schedule for the first two days we will be the same at the two-day clinic, which is explained above, but with additional instruction on day three. Your schedule will be as follows:
Day 1 will be on the race track, in a race kart.
Day 2 will be in the shop, learning race kart maintenance.
Day 3 will be back on the track, and will follow the same as the Advanced Karting Two-Day course.
The ARRA Karting Clinic utilizes our 125cc Rotax TAG karts. These karts are for our participants that are at least 13 years old, as they are able to reach up to 70mph! However, your younger kids can experience performance karting too; contact us for more information about junior karting classes!
To schedule your Karting Clinic with Houston's best performance driving school, you can complete our online form, email us at info@speedsportztx.com, or call us at 866-607-7223.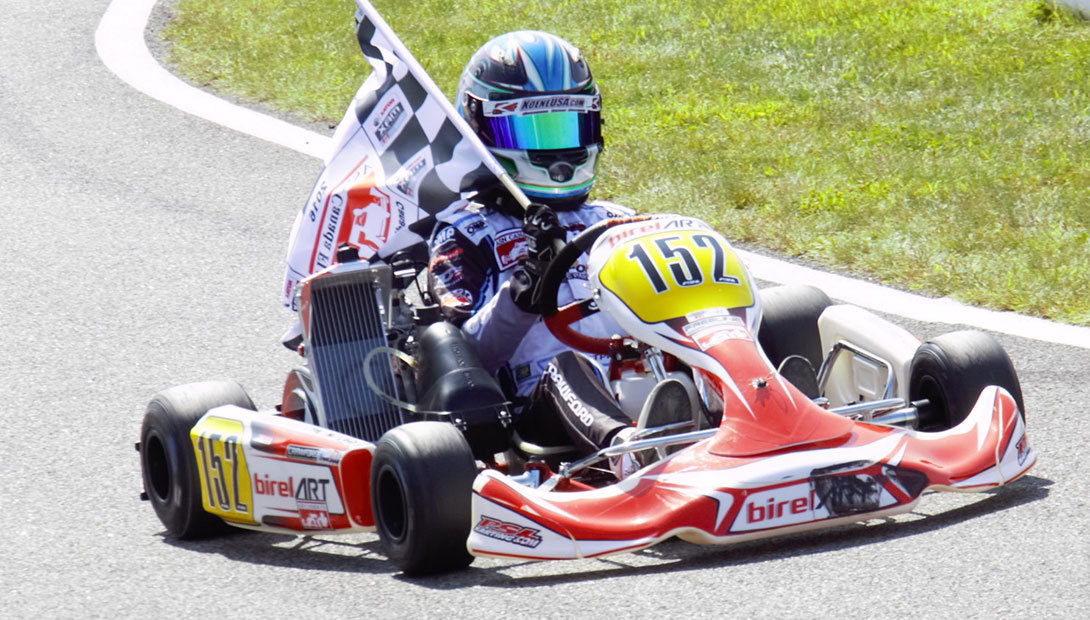 Please Note:
Safety equipment will be provided if needed.
All karting school participants MUST wear long pants and closed-toed shoes.