Three "Cool" Things to do in Houston this Summer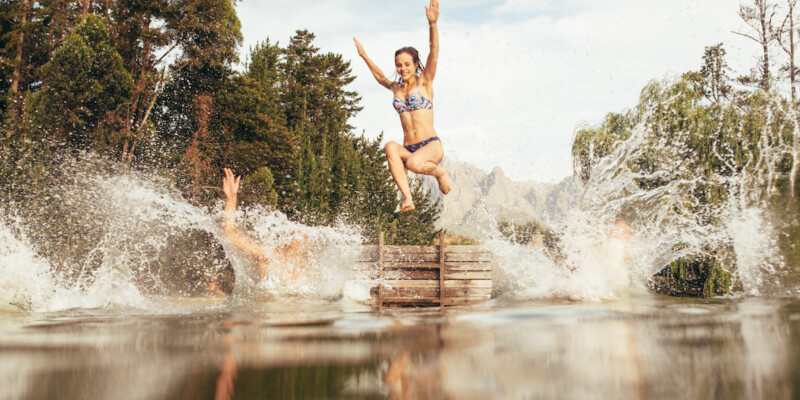 June 24, 2019
It's summertime in Houston. Summer just began, but we are already breaking temps over 100 degrees! So in honor of summer, and dreaming about cooler days, we put together a list of three of our favorite things to do in Houston this summer that are "cool" in more ways than one.
1. Explore the Houston Museum District
Step into the A/C and cool down inside one of the many museums in Houston's Museum District. Located slightly southwest of downtown Houston, the Museum District is the largest concentration of cultural institutions in the country. Here you will find a collection of 19 museums, each with its own specialty. There are so many great exhibits to check out, and you can visit a lot of them for free! Some of them are always free, such as:
Contemporary Arts Museum Houston
Diverseworks
The Jung Center
The Menil Collection
Other Houston museums offer free admission during specific times. Those locations include:
Children's Museum of Houston
The Health Museum
Holocaust Museum Houston
Houston Museum of African American Culture
Houston Museum of Natural Science
The Museum of Fine Arts
For more information about the Houston Museum District, along with a complete list of free museum admission times, you can visit houmuse.org.
2. Visit Grand Texas
Attractions, entertainment, dining, shopping and more - With so many awesome ways to cool down at Grand Texas, you won't want to miss out! Grand Texas is located in New Caney, about nine miles north of Houston's Bush Intercontinental Airport.
Take a dip into the cool waters of the brand new Big Rivers Water Park - home of the largest lazy river in the Houston area. The much-anticipated waterpark is now open and also includes waterslides, a wave pool, zip lines, splash pads, an inflatable challenge course, and even a pet zoo.
Our Speedsportz and the Alan Rudolph Racing Academy location is also located at Grand Texas. Come jump in a go-kart for a spin around one of our racking tracks, where you can catch a breeze while satisfying your need for speed. We might be biased, but we think there's no better way to cool down in the hot, Texas sun.
You could even make a mini-vacation out of it by bringing your RV and staying at the Grand Texas RV Resort! More days to visit more Grand Texas attractions.
For more information about the attractions located at Grand Texas visit their website at grandtx.com.
3. Take a Drive Down to Galveston
Catch some waves and a salty beach breeze on Galveston Island. Galveston Island is located about 50 miles southeast of Houston and includes tons of things to do. There are attractions and amusement parks, such as Pleasure Pier, deep sea fishing expeditions, and boat tours, including a duck boat tour or even dolphin watching tours.
Whether you decide to take a weekend to explore or just visit the beach for a day, Galveston is an easy trip to make from Houston.
For more information about Galveston and all the fun things, there are to do visit galveston.com.
No matter what you decide to do in Houston this summer, just make sure to stay cool, drink water and wear your sunscreen!