5 Fun Summer Activities for Corporate Team Building in Houston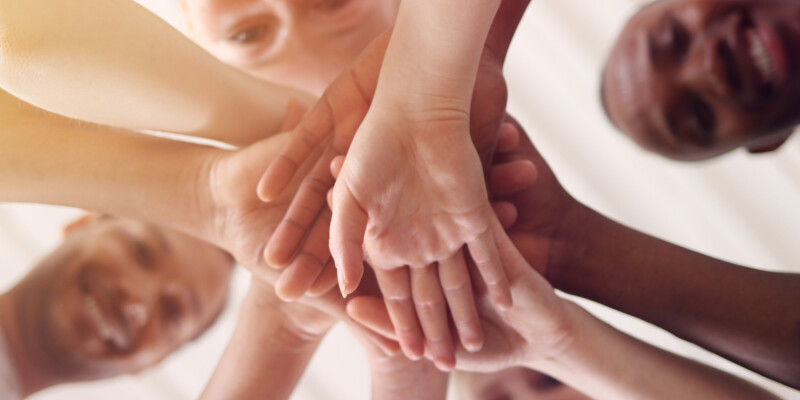 June 1, 2018
If you run or manage a business, your success depends on how effective, committed, and motivated your team is. Taking the time to show your appreciation to your employees by planning fun corporate team building events that get them out of the office (while strengthening that invaluable sense of team camaraderie) will help you achieve a more cohesive, more productive, and more pleasant work environment.
Summertime is the ideal time to schedule team building activities because summer is synonymous with fun! The key to successful summertime company events in the greater Houston area is to make sure there's some degree of cooling off involved (whether that means air conditioning, water, or enough movement to create plenty of airflow to prevent those dreaded perspiration pools.) A company picnic in a local park might be enjoyable in October – not so much in August. Additionally, group events that involve dividing employees up into teams that vie against one another in friendly competitions are always crowd favorites.  
Here are five summer-friendly corporate team events your staff is sure to love. Some of these activities are so addictive that they may beg you to commit to booking them as quarterly group events.
1. Bowling
Regardless of where in Houston you're located, you can be pretty certain there's a bowling alley nearby. Whether you rent out an entire bowling alley or simply reserve several lanes during regular business hours, bowling is fun for those of all ages and abilities. It's ideally suited for friendly individual or team competition, it's air-conditioned, there's usually a snack bar or party room available, and it's addictive. Don't be surprised if what starts as a company team outing turns into a company team that joins a bowling league! Bonus: you can customize bowling shirts for your crew to wear on the big day.
2. Top Golf
This new take on tee-time is ideal for group events. Even those who have never golfed before will feel right at home. The venue is air-conditioned, features cozy seating for team bonding between games, there's food and drink available, and Top Golf costs far less (and is generally exponentially more fun) than taking your team to the local golf course.
3. Outdoor Karting
If you think your team would enjoy something a bit more action-packed and adrenaline eliciting, you've got to check out Houston's high-speed playground: Speedsportz Racing Park in New Caney. The venue can accommodate groups of 10 to 100-plus racers. This is legit kart racing! These karts hit speed of up to 70 mph. Bring your group, and the folks at Speedsportz will divide you up into teams and set you loose to race against the clock and/or in relay format. The wind whipping through your hair is like nature's AC! (There's plenty of manmade AC in the facility's meeting and party rooms!)
4. Escape Room
If you think your group would enjoy more of a mental rather than a physical challenge, why not plan an escape room outing? Divided into teams, your employees will collaborate to solve riddles using clues and hints, and strategize to beat the clock and escape without help from the gamemaster. Escape rooms are air-conditioned, and they condition your employees to work closely together to achieve a shared goal. Now that is a valuable feature to look for in corporate activities!
5. Blacklight Slide
If you can commit to a specific date (July 28), check out Blacklight Slide Houston! This is a unique nighttime (aka no sun beating down) experience involving UV neon glowing fun. Essentially, you and your team will be able to slide down slides filled with neon glow-in-the-dark water set to tunes spun by the nation's top DJs. The event ($50 per person) includes sliding, towel, temporary tattoo, donation to a local charity and admission to an after party! It's cool by both definitions of the word!