4 Father's Day Great Gift Ideas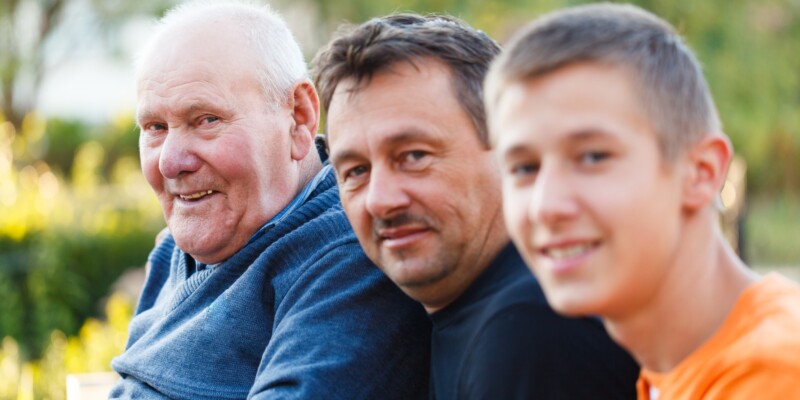 June 6, 2018
Picking out the perfect gift for the father in your life can be tricky. After all, dads are known for giving their all to their families and asking for little in return. So we've tried to make it a little easier on you and put together our top four favorite gifts for any guy in your life.
1. For the Dad that Travels
Is dad always busy traveling on business? Does he sometimes have trouble keeping his phone charged while on the go? The Carry On by Away Travel is great for dad's that travel. It includes an ejectable (TSA approved) battery that can charge a phone up to 5 times before it needs to be recharged making it great to stay connected while on the go.
2. For the Dad that Needs a Break
One of the best ways to reward a dad that spends all of his free time around the house doing chores is by taking over some of his chores and giving him some time to relax! Mow the lawn, clean the pool, or power wash the driveway. No matter the chore or chores that you take over for dad, we are sure that he'll be extra grateful for the help and the extra time to relax. You could even gift him an inflatable hammock, like the Wind Pouch GO Inflatable Hammock, to ensure that he has somewhere nice to relax.
3. For the Eco-Friendly Dad
The Get Together Mini Bluetooth Speaker by House of Marley combines form and function into one great portable, eco-friendly package. This wireless mini speaker is made out of bamboo, recycled plastic, and up-cycled hemp and packs big sound! Plus the purchase of any House of Marley product helps plant one tree through their Project Marley program, which supports global reforestry.
4. For the Adventurous Dad
Is your dad an adrenaline junky? If so, you should bring him in for kart racing at Speedsportz Racing Park! What's better for a thrill-seeking, adrenaline junky dad than racing go-karts that are capable of reaching 70mph? Come in and race with your dad on Sunday, June 17th for the Father's Day Grand Prix, or give him a gift certificate so dad can sign up for our Kart Racing Experience, come in for an Arrive & Drive session, or purchase merchandise in our kart shop.