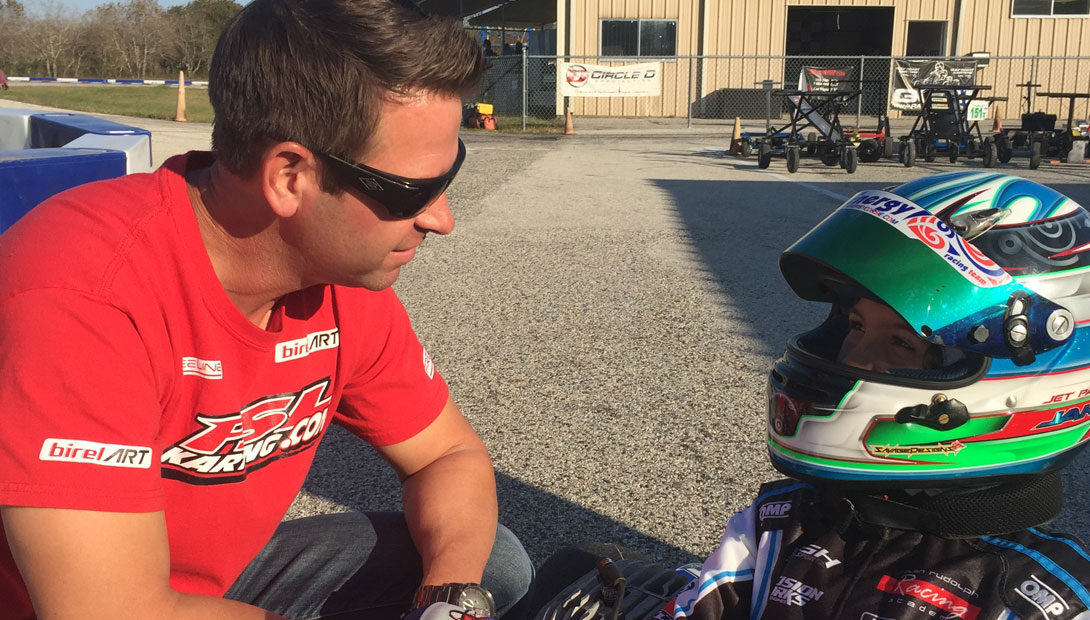 Alan Rudolph Racing Academy
The Alan Rudolph Racing Academy located at Speedsportz Racing Park is designed to teach driving skills at all levels. Our instructors will teach the concepts and skills needed before you get behind the wheel and out on the track where you'll experience the speed and thrill of kart racing. Our current courses are listed below. More will be coming soon.
Karting Experience
$75 to $199
70mph Karting Experience
Open to the Public!
This course is for thrill seekers who want to experience the excitement of high performance karting.
Utilizing our 125cc Rotax TAG karts that are capable of 70 mph.
Arrive & Drive Karting Experience each Saturday, Noon to 6pm*
Open to anyone 16 years and older who has a Minimum Lap Time of 44.5 on our Rental Track
Choose One, Two or Three Sessions

Haven't reached the Minimum Lap Time yet?
No worries, you can still Experience the Thrill of High Speed Karting!
Just Contact us to Schedule your Karting Experience

One Session $75
Two Sessions $140
*Best Value 3 Sessions $199*

All Sessions take place on our 0.8 mile Performance Track
Safety Equipment Provided if needed
MUST Wear Long Pants and Closed Toe Shoes
*Excludes Saturday 10/14, 10/28 & 11/25
Lapping
$75
Utilizing 125cc Rotax TAG Karts
Once you have completed any one of our other courses you can return for a little more excitement. With a total of four driving sessions we will give you constant feedback working on line technique and proper throttle and brake points all while maximizing your performance.
Intro to Karting
Half Day: $499
One Day: $799
Utilizing 125cc Rotax TAG karts
If you're a beginner wanting to experience the thrill of high performance karting then this is the course for you. We will begin in the classroom teaching you all the basics of performance karting. Track etiquette, proper seating, hand positions, vision, line techniques, proper throttle and braking will all be covered. Then you'll be off to the track with a quick overview of the kart and a 'Track Talk' which will familiarize you with the circuit.
The first track session will be a slalom exercise where we will focus on vision, line and smoothness. The next session we will intro the track with a lead and follow where your instructor will show you the proper line around the circuit. Finally, we will do open lapping sessions with instruction between each session maximizing your amount of seat time and getting you "Up to Speed."
Advanced Karting - One Day
$799
Utilizing 125cc Rotax TAG karts
Whether an experienced racer or a newcomer to the sport of karting this is the course that will set you apart from the competition. We will cater to each individual's skills and offer personalized instruction with our unique 2 to 1 student to instructor ratio. Starting off with a ground school we will cover all the basics and fundamentals of performance driving. We will also explain vision, line techniques, proper throttle and braking techniques will be explained.
Then it's off to the track where we will begin with a Track Talk, followed by a Lead and Follow to show you the proper line around the circuit. Between sessions we will debrief and review the data retrieved to maximize your learning. All the while, your instructor will either be in his kart driving along side you, or watching from corner to corner for constant feedback on specific areas of improvement. The day will conclude with practicing race scenarios, passing etiquette, and advanced racing techniques.
Advanced Karting - Two Days
$1,499
Utilizing 125cc Rotax TAG karts
This course is an extension of the Advanced One-Day. You will receive additional seat time while racing wheel to wheel with your instructor. Here we will focus on racing etiquette, advanced passing techniques, race starts, as well as examine more in-depth data acquisition to acquire those "last few tenths" of a second which is the difference between winning and placing.
Karting Clinic - Two Days or Three Days
Two Days: $1,249
Three Days: $1,949
Utilizing 125cc Rotax TAG karts.
This course takes you from a beginner to an experienced karter in a short period of time. Day 1 will be the same format as the Advanced 1-Day, however on Day 2 you'll trade the drivers suit for a pit apron and tear into the kart where you'll learn how to maintain, race prep, chassis tune and engine maintenance/rebuild. Again, this course is catered to the individual and will focus on the particular areas you may need assistance with. If you choose the 3-Day Clinic, Day 1 will be on the track, Day 2 will be in the shop and Day 3 will be back on the track the same as the Advanced 2-Day.