Karting Boot Camp
Coming This Summer!
July 31st, August 1st & 2nd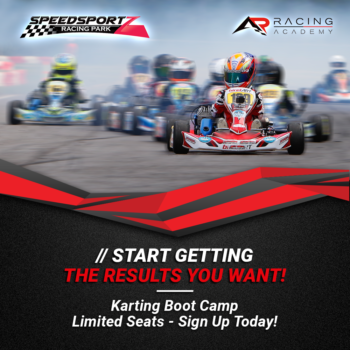 Our Three-Day Karting Boot Camp is designed for racers ages 10-15 years old, who have and will utilize their own racing equipment.
The Boot Camp will focus on Personalized Driver Coaching, Data Review, Kart Maintenance, Physical & Mental Training as well as Nutrition.
July 31, August 1st and 2nd - 8am to 4pm - $1499.00

Nutritious Snacks, Drinks and Lunch provided each day - Two and a half Track Days with half a day in the shop focusing on Kart Prep and Maintenance.
One Hour per day Physical Training followed by Lunch and Discussion on Health and Mental Training.
Limited Seats Available - Registration is now Open!